Photo processing workflow update, Jan 2022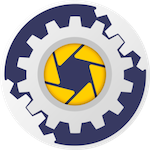 TL;DR: I'm back to a combination of Capture One Pro and Photo Mechanic Plus, with a dash of Apple Photos.
I continue to waffle on which app to use for which portion of my photography workflow. Most recently, I'd considered Apple Photos vs Lightroom Classic as photo library. This was fueled by my desire to keep my library and my editing tool separate. LrC is probably the best all-around solution, and is the closest thing we have to an "industry standard". But, I prefer Capture One Pro for RAW processing.
Capture One's catalog is mediocre, so I've built a new catalog of all my photos using Photo Mechanic (Plus). This lets me work with "Sessions" in C1, which I much prefer. I wish PM's UI for browsing its catalog was prettier, even if that meant it was less powerful. Still, it's quite fast and powerful.
Apple Photos is great for sharing and just having my photos with me on all devices, so I've added "Export to Apple Photos" as a final step.
Here's my current workflow for digital camera images.
In Capture One:
Import from card into Capture One session's Import folder
Delete anything I don't like (ruthlessly)
Edit any keepers
Export a finished JPEG into the same folder as original image
In Photo Mechanic
View the import folder in Photo Mechanic
Rate, keyword, and caption each image
Move all images into dated folders and add to PM catalog
Export full-size version of any starred images to Apple Photos
Share and upload as needed
This means I spend only enough time in Capture One to edit select images and "burn" JPEG copies. Then it's off to Photo Mechanic for metadata and organization. Then out to Apple Photos for sharing with family and any other apps. The "big catalog" is Photo Mechanic.